Degree and Title:
Bachelor's degree in Applied Arts
Study Hours/Academic Levels:
173 credit hours/5 academic levels
Professor Dr. Tamer Abdellatif
Professor Dr. Tamer Abdellatif is the Dean of the school of Applied Arts at BUC University.
Professor of Visual Communication Design and Advertising.
Dr.Tamer held the position of Dean of the Faculty of Applied Arts at Beni Suef University for 5 years and Head of the Advertising Department at the Faculty of Applied Arts, Helwan University for 6 years. He is a professor of visual communication design with more than 30 years of teaching experience, in addition to supervising more than 80 doctoral and master's theses.
Dr. Tamer is also a member of the Arts and Music Education Sector Committee of the Supreme Council of Universities in Egypt, and has experience in reviewing the faculties bylaws of art and design.
Moreover, Tamer is working as a reviewer and editor for several academic journals in the fields of art, design, visual communication, and the humanities.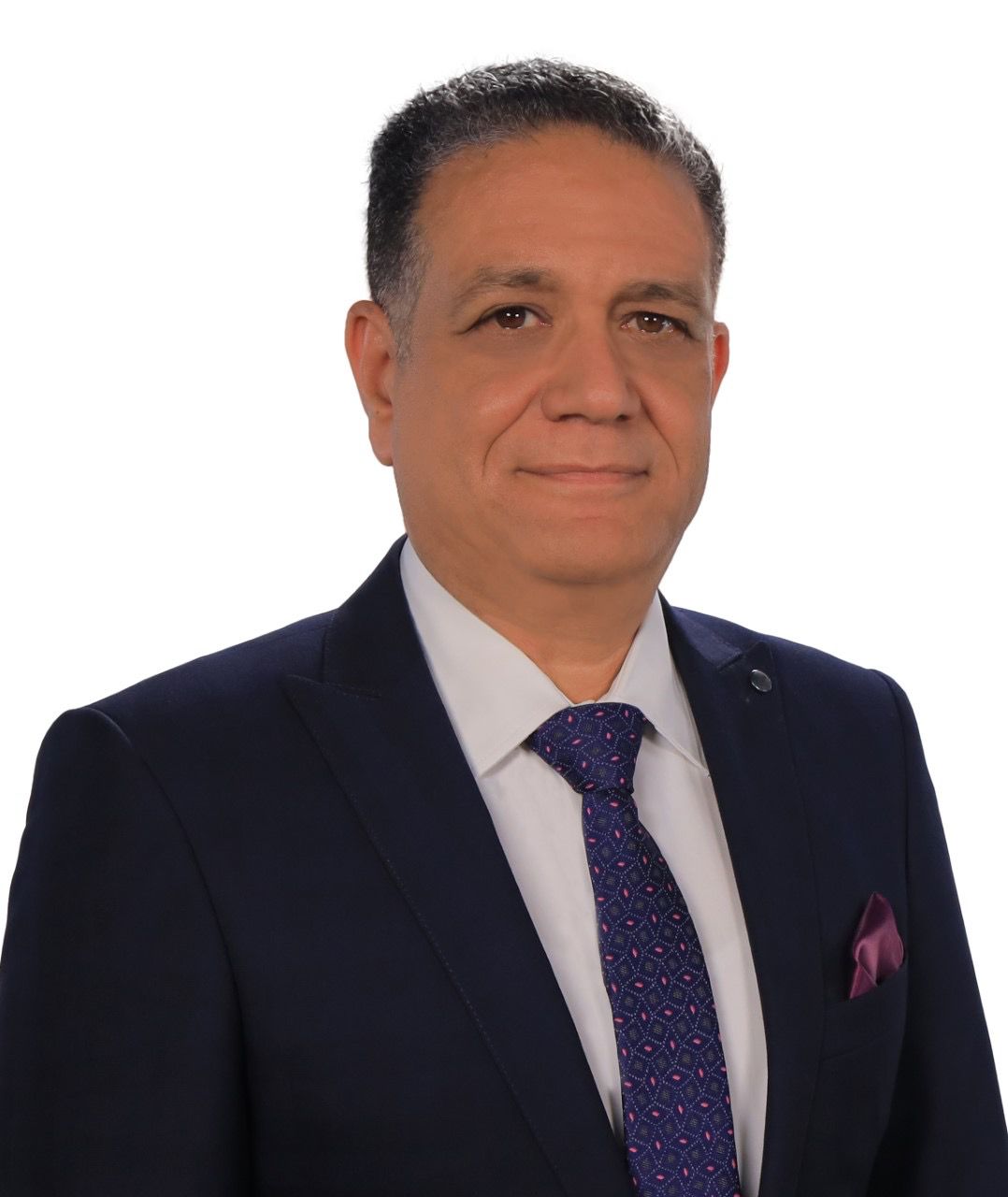 Professor Tamer Farouk Khalifa
Tamer Farouk Khalifa is the Vice Dean of the School of Applied Arts at BUC and a Professor of Textile Quality Control and Testing Textile Spinning in the Weaving and Knitting Department.
Professor Tamer was the Former Vice-Dean for Postgraduate Studies & Research at the Faculty of Applied Arts – Helwan University.
Tamer has academic and research experience for almost 25 years in the field of textile engineering, textile materials, textile machinery, nonwovens, textile lab and testing, textile preparation and environmental impact. In addition, he has several publications in the field of technical and industrial textiles, nonwovens, textile quality control, education quality, and textile physics.
Tamer is also working as a Reviewer for several journals in the field of textiles, and as an Editorial Board in others. He has been the Textile Program Academic Coordinator (Undergraduate program) at the Faculty of Applied Arts – Helwan University for more than 3 years (The Program was accredited by Naqaa). Supervising several Master, and Ph.D. thesis related to textiles, in addition to participating in several research projects.
In addition to his experience as an ISO 17025 (For laboratory accreditation) and ISO 17020 (For Inspection bodies)– Lead assessor and Technical assessor and Expert – EGAC (Egyptian accreditation council) and assessing and accrediting many Textile labs locally and internationally according to ISO 17025. Tamer is also a member of both the Egyptian Engineering syndicate and Applied Arts Designers Syndicate, and an ex-board member of Applied Arts Syndicate.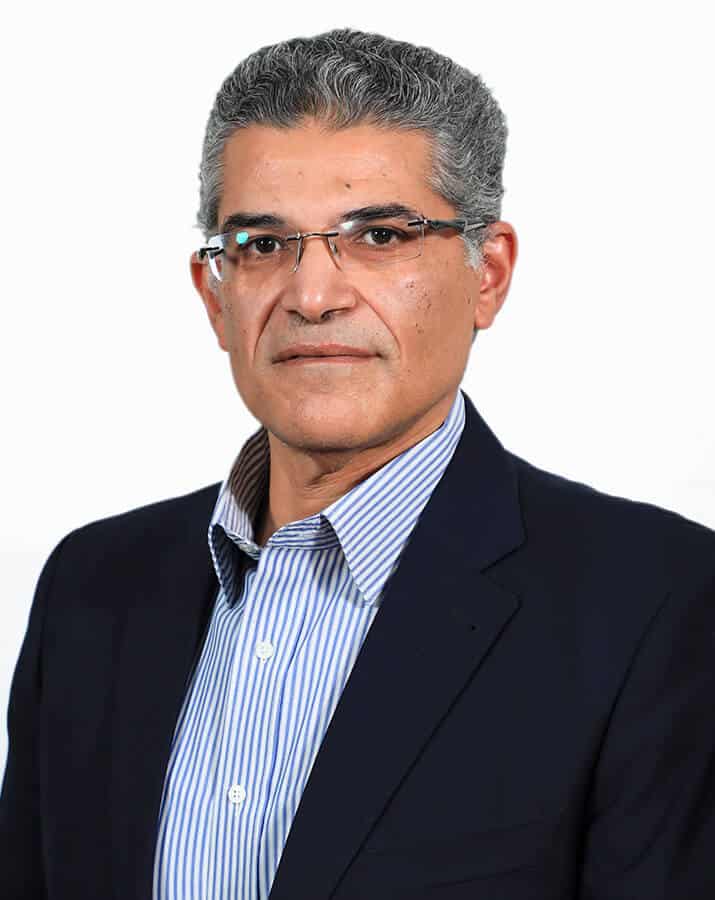 At the School of Applied Arts, we integrate a perfect blend of design passion, dedication, and creativity. Through providing our students with the knowledge and skills of design, research, and conscious practicality. Moreover, we associate with the industry and labor market by practicing design investigations, in addition to equipping students with an accommodating learning environment and cutting edge digital equipment to help them grasp integrated aspects and excel in their future careers.
My dear students
Welcome to The School of Applied Arts. You are about to start the most exciting journey of your life, preparing you to start your design career in a way that meets the highest international standards.
We have a very friendly and creative atmosphere which encourages students to feel comfortable, confident and positive about making new friends, meeting their teachers and starting their own course.
The School of Applied Arts offers seven undergraduate programs with a new perspective that aims to encourage the creative process in design, while creating close links to culture and the local community, and interest in exchanging experiences and cultures with artistic communities and experiences from around the world.
With an innovation mindset, School of Applied Arts students are trained with advanced skills, theories and concepts in art and design, as well as professional practices that prepare students for professional work .
We have established solid relationships with national and international organizations to enhance student learning opportunities in real, practical environment, ensuring that students graduate with the skills required to meet market needs.
The School of Applied Arts has very distinguished elements of carefully selected faculty members who hold high experience in the field of teaching within the college classrooms as well as field experience in the market. You will find here dedicated, caring and inspiring faculty and staff whose top priority is your education and success.
The field of art and design is ever evolving and, as such, our faculty collaborate every year to develop, enhance and upgrade our curricula to meet career challenges.
Best wishes for a bright and rewarding future.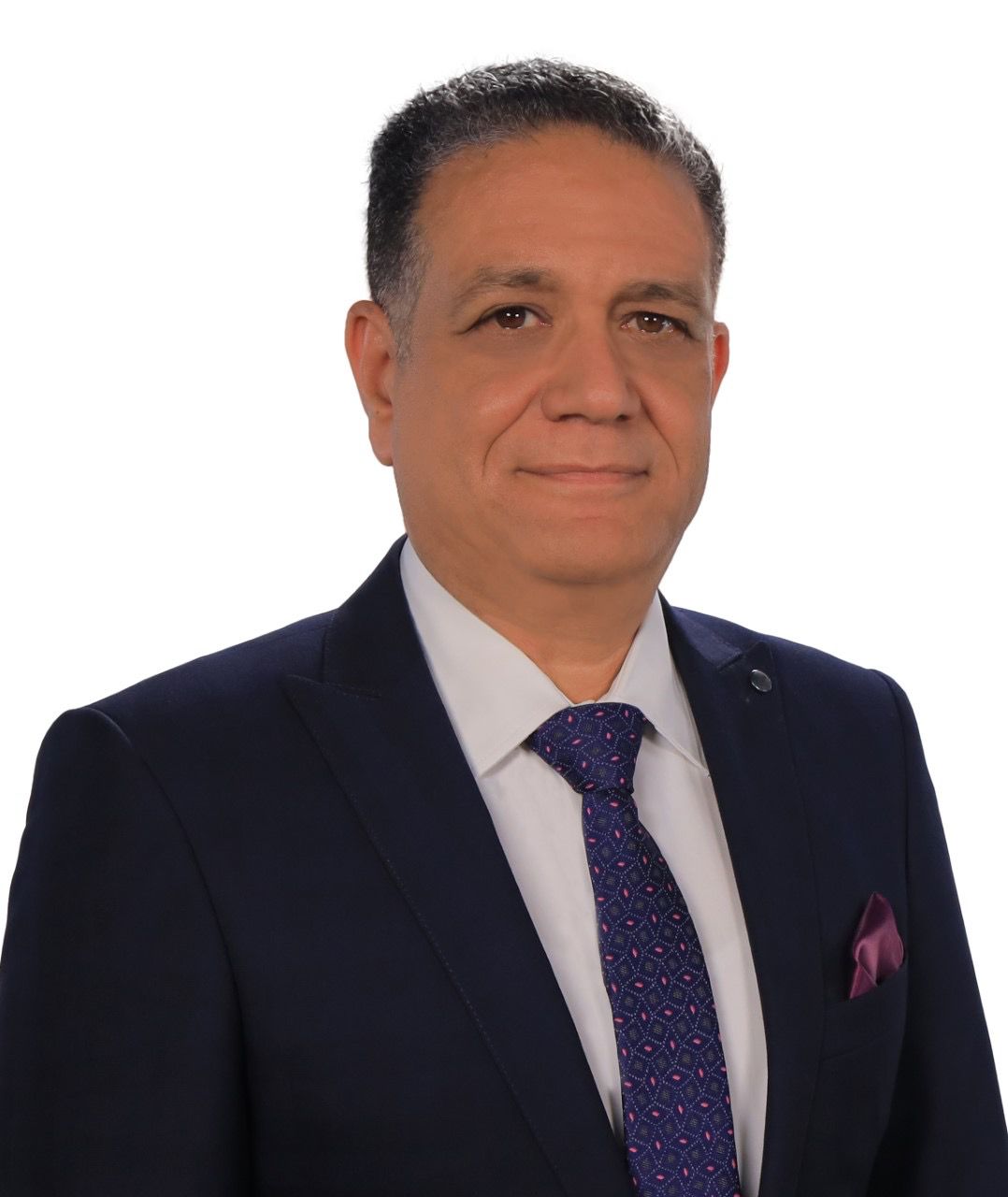 Professor Tamer Abdellatif
| | |
| --- | --- |
| Prof. Dr. Tamer Abdellatif Abdelrazek | |
| Prof. Dr. Tamer Farouk Mohamed Ali Khalefa | |
| Prof. Dr. Heba Amir Ahmed Khalel | Vice Dean, environmental affairs and community service |
| Prof. Dr. Wael Raafat Mahmoud | Head of Interior Design Department |
| Prof. Dr. Gihan Hussein Wahba Elrify | |
| Prof. Dr. Samah Gamal Mohamed | Head of Cinema Department |
| Prof. Dr. Mohamed Abdelgawad Abdelfatah | Head of Textile Department |
| Prof. Dr. Wesam Onsy Ibrahim | Head of Product Department |
| Prof. Dr. Ola Hamdy Elsayed Atia | Head of Ceramic Department |
| Prof. Dr. Doaa Khaled Hatem | |
| Prof. Dr. Gamal Mohamed Abdelhamed Radwan | |
| Prof. Dr. Asmaa Abdelgawad Elsebaay | Interior Design Department |
| Prof. Dr. Khaled Talaat Yousef | |
| Prof. Dr. Khaled Mansour Abdelhafez | |
| Assistant Prof. Mohamed Mohamed Riad | Associate Prof. At Product Department |
| Dr. Ahmed Fathi Farag Bebars | |
| Major General. Salah Abdelaziz | Chairman of The board of Elnasagoun International |
| | |
| | Chairman of The Board of Elalamia Furniture Com.(Riadco 2000) |
| | Chairman of The Board of Kandil Group |
School premises:
The classrooms are well equipped with comfort seats, a whiteboard, a data show device, a display screen, a microphone, headphones, Wi-Fi, and central air conditioning.
The central library, based on Campus, includes a large number of innovative Applied Arts books and publications set out in a relaxing environment, conducive to studying. There are comfortable seating areas, group study areas, a silent study area and private study rooms.
There are central halls and stands at the university that can be used when necessary, and they are all equipped for cultural, artistic and sports activities
The university offers a learning management system (LMS) for enhancing learning needs in all areas, assignment, examinations and student registration attendance.
The university offers health care facilities through well-equipped health care clinics (general clinics, dental care clinics and physiotherapy clinic. There is a diverse food court offering cold and hot snacks as a small area offering a variety of groceries and cold snacks. In addition, there is a copy center, a bank and a flower shop.
Applied Arts school skills lab
The School has practical skills laboratories; to enhance the experience and the education of its students. Skill labs train and educate the students on a variety of Applied Arts skills in order to prepare them for the competitive work market.
Degree Title
Bachelor of Applied Arts
Program Hours:
The total credits (174 Hours)
Study plan:
The requirements for obtaining the degree are divided into seven sets of courses according to the requirements presented by these regulations and according to the academic standards of applied arts issued by the National Authority for Quality Assurance of Education and Accreditation.
| | | | | |
| --- | --- | --- | --- | --- |
|   | No. of credit hours of courses | Percentage | Override ratios | credit hours |
| 1 | Social sciences and humanities: | 8% | %9- 7 | 15-12 |
| 2 | Basic and technical sciences | 20% | %20-18 | 34-30 |
| 3 | Basic specialized scientific sciences | 32% | %32-28 | 55-48 |
| 4 | Optional  specialized scientific sciences | 19% | %22-20 | 38-34 |
| 5 | Practical/Field Training: | 8% | %8- 6 | 14-10 |
| 6 | computer graphic courses | 7% | %8- 6 | 14-10 |
| 7 | Free courses | 6% | %8- 6 | 14-10 |
|   | Total | 100% | 100% | 170 |
Name
Faculty Members
 
Dr. Wesam Onsy Ibrahim
Head of Department Professor
Chairman
Dr. Mohamed Mohamed Riad
Assistant Professor
Council
Dr.Islam Elsaied Garib
Assistant Professor
Diaa Hamdy Farouk
Instructor
Staff Members
Heba Rabie Amier
Instructor
Mai Mohamed Abou Elyazed
Instructor
Aya el said Abdallah
Instructor
Nada Abdel Moeaz Ramadan
Instructor
Ahmed Khaled Saead zahran
Instructor
Menna Alah Mohsen
Instructor
Aya Soliman
Instructor
Mariam Hossam
Instructor
Ahmed Tarek Mohamed Fathy
Instructor
Doaa Mohamed
Instructor
Yasmin Hashem
Instructor
Ahmed Gamel
Instructor
Mohamed AbdAllah
Instructor
Name
Faculty Members
 
Prof. Dr. Tamer Abdellatif Abdelrazek
Dean
Chairman
Prof. Dr. Heba Amir Ahmed Khalel
Vice Dean
Council
Prof. Dr. Gihan Hussein Wahba Elrify
Head of Department Professor
Prof. Dr. Khaled Talaat Yousef
Professor
Dr. Nagwan Fathy
Assistant Professor
Dr. Moustafa Mahmoud
Lecturer
Omnia Mohamed Raafat
Instructor
Staff Members
Munyah Elhamy el Nabulsi
Instructor
Abeer Ezzat Azmy
Instructor
Rasha Saber Mokhtar
Instructor
Manal Mohamed Mohamed Salah
Instructor
Menna Allah Abdallah Alwarrak
Instructor
Nahla Alaa el Dien Abd el kader
Instructor
Salma Hamdy Soliman
Instructor
Mohamed Mostafa
Instructor
Name
Faculty Members
 
Dr. Wael Rafaat
Head of Department Professor
Chairman
Dr. Asmaa Abd El Gawad
Professor
Council
Dr. Tamer Ali
Lecturer
Dr. Shimaa Atef Kora
Lecturer
Ahmed El saead Abdel aziz
Instructor
Staff Members
Samah Naser Nabil
Instructor
Karim Samir
Instructor
Mai Mohamed salem
Instructor
Aya Ashraf Mohamed
Instructor
Karim Samir
Instructor
Ashraf Ibrahem Srour
Instructor
Ahmed Salah Ahmed Mohamed
Instructor
Alaa Mostafa
Instructor
Nada El Zanaty Abdel moteleb
Instructor
Mohamed El Shahat Mohamed
Instructor
Nada Refaat El saied
Instructor
Anas Ayaman Aly
Instructor
Name
Faculty Members
 
Dr. Tamer Farouk Khalifa
Vice Dean
Chairman
Dr. Mohamed Abd El Gawad
Head of Department
Council
Dr. Khaled Mansour
Professor
Dr. Gamal Radwan
Professor
Dr. Heba Abd El Salam
Lecturer
Staff Members
Ahmed Ibrahim Emara
Instructor
Esraa Mahmoud Abdel kader
Instructor
Eman Taher Ahmed
Instructor
Ahmed Osama Mahmoud
Instructor
Manal Salah Mohamed
Instructor
Sheren Shaker Abo basha
Instructor
Sama Abdel rahem
Instructor
Ghadeer Yassin
Instructor
Name
Faculty Members
 
Dr. Samah Gamal Mohamed
Head of Department
Chairman
Esraa Ahmed Hussen
Instructor
Council
Ahmed Mahmoud Ali Abdelmohsen
Instructor
Staff Members
Shimaa Magdy Ramadan
Instructor
Zahra Galal Helmy
Instructor
Name
Faculty Members
 
Dr.Ola Hamdy
Head of Department
Chairman
Dr.Marwa Elsadek
Lecturer
Council
Ahmed Mostafa Mohamed El Shazly
Instructor
Staff Members
Marina Morkos
Instructor
Name
Faculty Members
Dr. Ahmed Fathy Pebars
Lecturer
Chairman
Asmaa Salah Esmail
Instructor
Council
Maha Hamdy Abo Ghali
Instructor
Staff Members
Nada
Instructor
Name
Faculty Members
Dr. Doaa Hatem
Professor
Chairman
Dr. Manal Helal
Professor
Council
Dr. Heba Tullah Osman Zohny
Assistant Professor
Dr. Nihad Sadek
Lecturer
Staff Members
Dr. Nermin Saeed
Lecturer
Dr. Mohamed El Hamahamy
Lecturer
Marwa Mohamed El sawy
Instructor
Mona Omar Abdel aziz
Instructor
Nourhan Helal Helal
Instructor
Rawan Reda Atef
Instructor
Mariem Mostafa Ahmed
Instructor
Omnia Mohy Sarhan
Instructor
Yara Mohamed Mohamed
Instructor
Ola Fawzi Amen
Instructor
Mai Mohamed Hussien
Instructor
Heba Saied Hashem
Instructor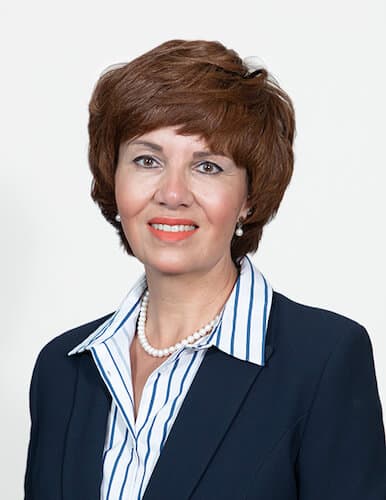 Head of the Media Design and Graphics Department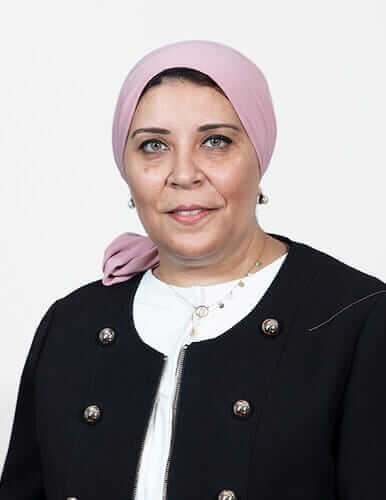 Head of the Ceramic and Glass Department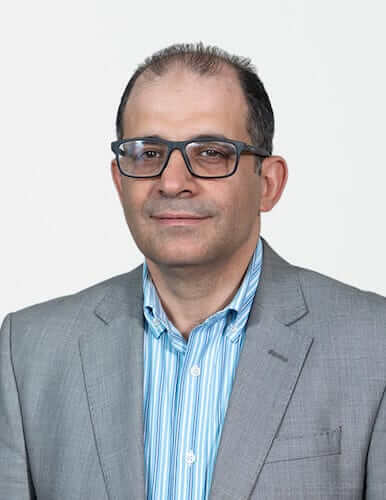 Head of the Textile Engineering Department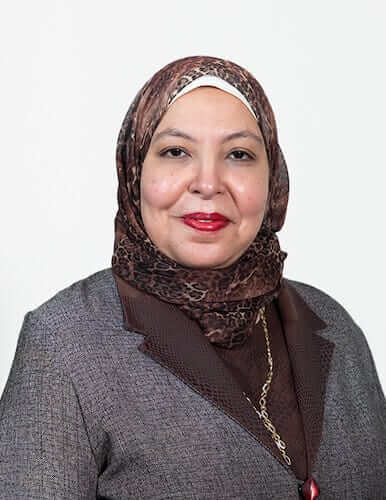 Professor Wesam Oncy Ibrahim
Head of the Product Design Department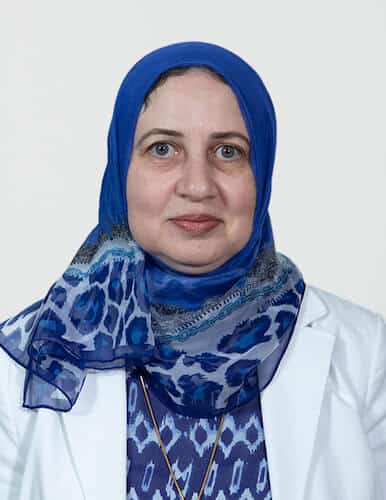 Professor Samah Gamal Mohamed
Head of the Cinematography and Television Department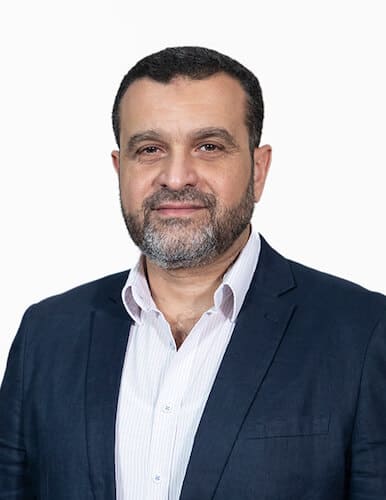 Head of the Interior Design and Furniture Department
The graduate will be able to work in the following areas:
Product Design Program
Industrial and Product Designer
Industrial Product Manufacturers
Domestic Product Manufacturers
Vehicle and Transportation Manufacturers
Digital and Interactive Product Designer
Product Design for the special needs
Ecological and Environmental Product designer
CAD Technician
Exhibition and Production Designer
Production and Purchasing Manager
Media Design and Graphics Program
Art and Creative Director
Drafter (Architecture and Engineering)
Film and Video Editor
Graphic Designer
Product Packaging Designer
Marketing Manager
Multimedia Artist/Animator
Technical Support Manager
Web Designer
Print House Manager
Prepress Operations Manager
Advertising Designer
Interior Design and Furniture Program
Interior Decorators
Corporate Designers
Furniture Designers
Furniture Arrangers
Touristic Sites Designers
Residential Designers
Healthcare Designers
Home Lighting Advisers
Kitchen and Bath Designers
Sustainable Designers
Textile Program
Textile industries and textile design studios
Textile manufacturing companies, as a Merchandiser or Stylist
Garment manufacturers firms
Self-employed, as a consultant or doing freelance work
Quality Engineer in textile manufacturing companies
Cinematography and Television Program
Exhibiting Artists
Most photography-related professions
Cameramen and Camera Directors in TV and Cinema
Ceramics and Glass Program
Tableware and Cookware Manufacturing Firm's Designer
Sanitary Ware Manufacturing Firm's Designer
Porcelain, China and Stoneware Manufacturing Firm's Designer
Ceramics Artist, Modeler and Sculptor
Apparel and Fashion Program
Garments and Mass Manufactured Fashion Designer
Ready-to-wear Designer (prêt-à-porter)
One-off garments for the catwalk (Haute couture)
Marketing, Finances and Business Activities Managers
TV and Cinema Costume Designers
Clothing Manufacturing Engineers
All applicants must successfully complete a technical and creative aptitude test, which will be administered at the school's main campus on dates determined by the university. Additionally, those who did well on the aptitude test given at any of the applied arts colleges are additionally accepted.
Curricular Concentration: Science or Science/Mathematics
Percentage: A minimum of 70%
Applicant score should add up to a minimum of 70% after conversion for all certificates.
Click on the title below to view: