Degree and Title:
Bachelor's degree in Biotechnology
Study Hours/Academic Levels:
136 credit hours/8 academic levels
Professor Maisa Abdel Moneim
Dr. Maisa is the current Dean and previous Vice Dean of the School of Biotechnology at BUC. She has more than 30 years of organic chemistry practice and research experience.
Dr. Maisa received her Bachelor of Science from Assiut University and received her master's and Ph.D. degrees from the same university. She has received numerous awards for research, teaching, and administrative works.
Moreover, she obtained a post-doctoral fellowship from Aachen, Germany in 2006.
She is serving as a professor of chemistry at the School of Pharmacy BUC from 2015 until now. Also, she is a professor of organic chemistry in the Chemistry Department, at the Faculty of Science, Assiut University.
Dr. Maisa attended and participated in several international and national conferences and presses and has published over 40 publications in organic chemistry.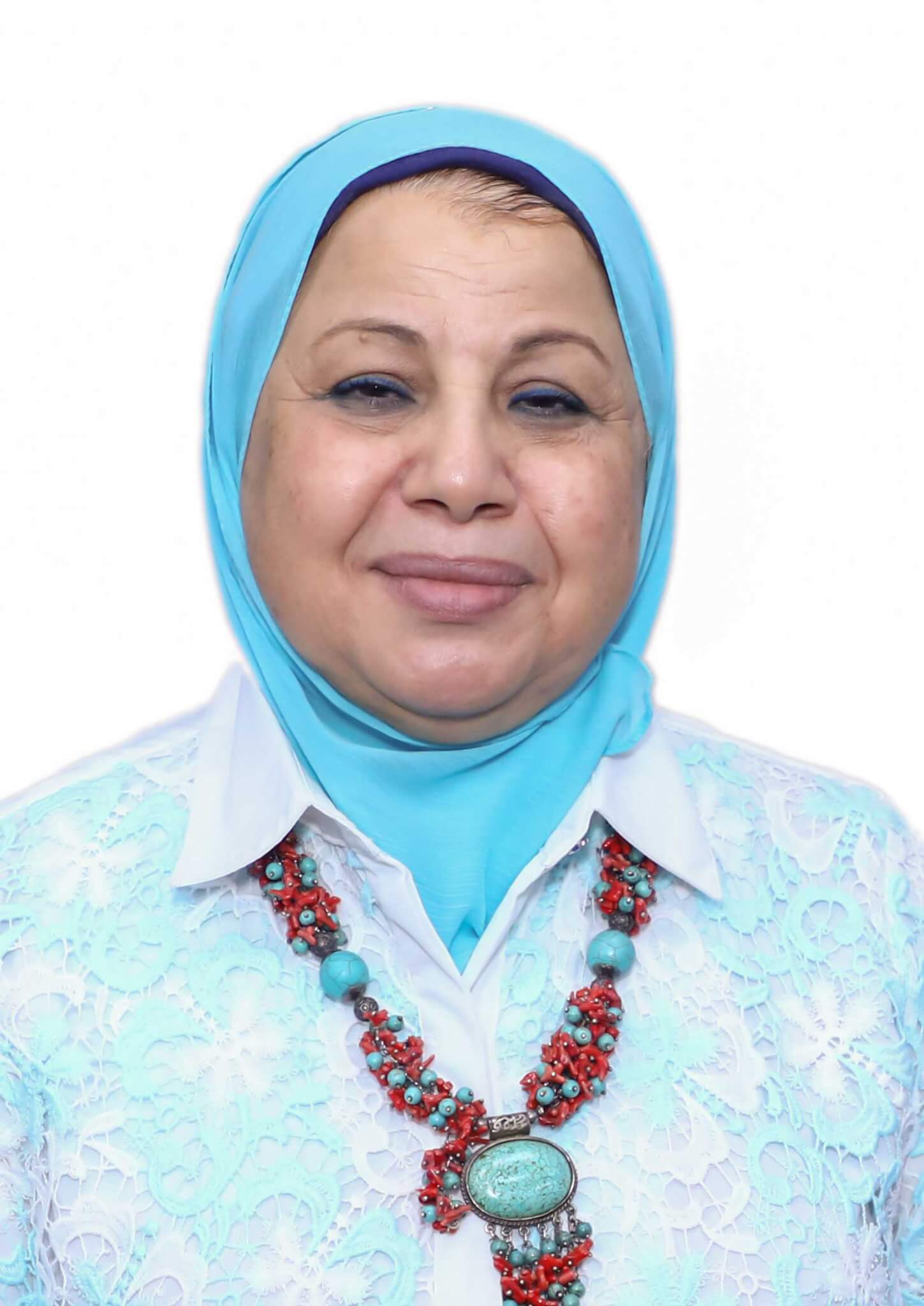 Dr. Mahmoud Elsabahy is a Professor of Pharmaceutical Technology and Nanomedicine, with more than 15 years of experience in the development of cutting-edge technologies for gene therapy, and delivery of biotechnology-related products.
He is a fellow of the Leaders in Innovation Fellowship Program (Royal Academy Engineering in London) that provided added skills in business and entrepreneurship, a pivotal bridge between academia and industry. He has completed M.Sc. and Ph.D. degrees from the Faculty of Pharmacy, the University of Montreal "Pharmaceutical Nanotechnology" (Montreal, Canada).
Academic experience includes teaching in Egypt and North America and participating in the development of curricula for multiple programs, both at undergraduate and postgraduate levels. He is also the head of the BUC Research Academy, and he is participating in several committees, including the coordinator of World University Rankings at BUC and the secretary of BUC Council of Postgraduate Studies.
Dr. Elsabahy has been the Assistant Director of a research facility at Texas A&M University (Texas, USA, 2011-2020). He is currently a Visiting Scholar at Texas A&M University and the Editor of the Journal of Toxicology.
He has been ranked in 2020 among the Top 2% scientists in the world and the Top 1% scientists in the world in "Pharmacy and Pharmacology", as named by Stanford University World's Top 2% Scientists. He contributed to ca. 90 publications, all in international top-profile peer-reviewed journals (e.g., Nature Communications, Nano Letters, Journal of the American Chemical Society, etc.), book chapters, and US patents, and he is the Principal Investigator on several grant applications.
Research interests include the rational design of pharmaceutical dosage forms and nanomedicine for delivery of DNA/RNA-based biotechnology materials and other small molecules, proteins, peptides, antigens, for various therapeutic and diagnostic biomedical applications, for which he has received several national and international prestigious awards. In May 2016, he received the State Award, and in August 2017, he received the Excellence Medal "First Class" from the Egyptian President. His contributions have been highlighted six times in prestigious global journals in the world.
Recently, in 2021, he won the Gold Medal from the International Exhibition of Inventions of Geneva and has been awarded the Obada Prize. He has been participating in the planning and management of science and technology in Egypt through membership in the Egyptian Young Academy of Science. Moreover, he is currently an Ambassador for the Egyptian Young Academy of Science.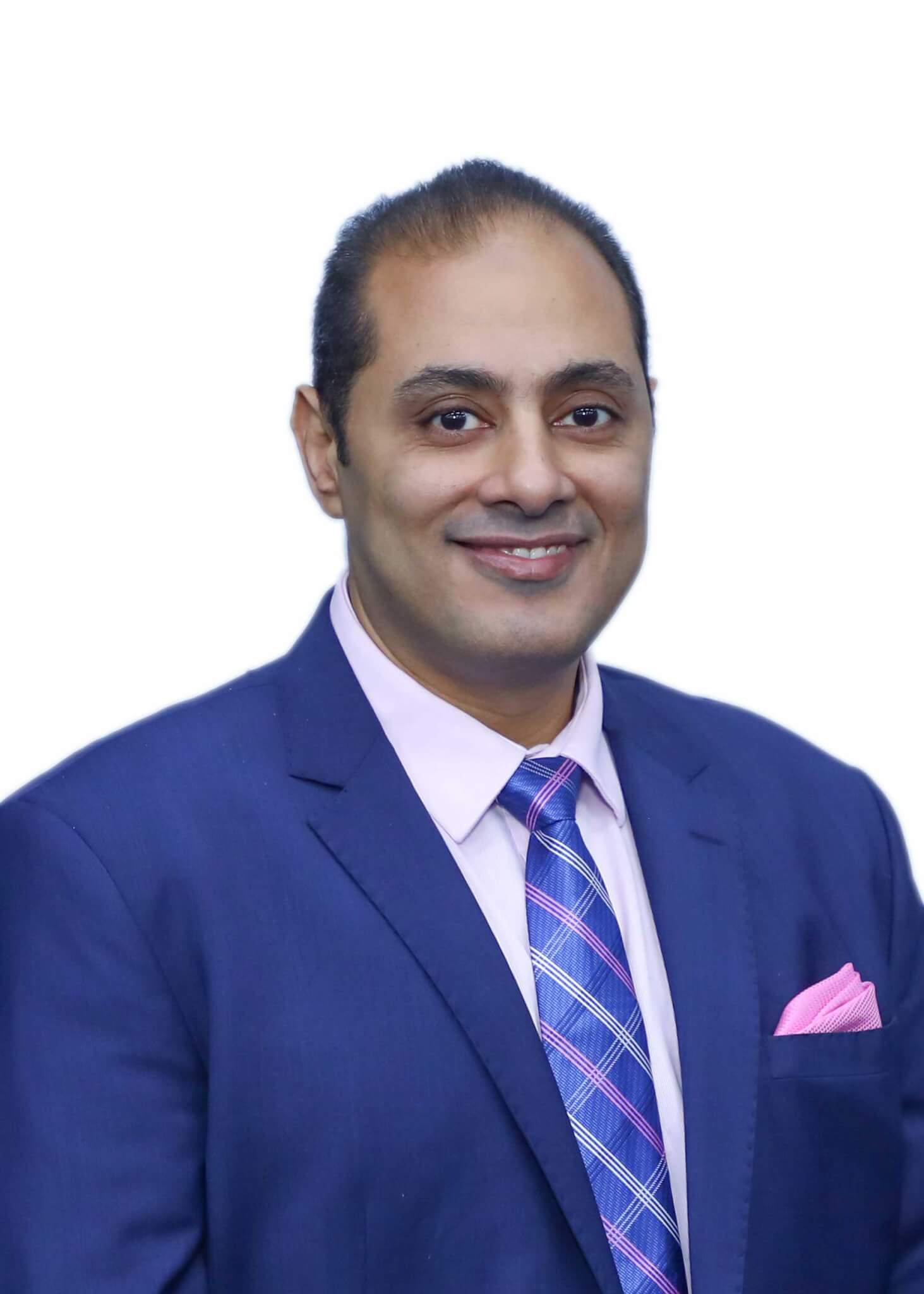 At the School of Biotechnology, we aim to teach, train and graduate qualified skilled scientists in many disciplines of Biotechnology through promoting a supportive learning environment for life by implementing continuous learning programs. We develop, implement, and evaluate the curriculum of the biotechnology program with a strong commitment to be aligned and comply with the national and international standards.
It gives me much pleasure to welcome you to our School of Biotechnology, one of the leaders in biotechnoloy
education, research and services. Biotechnology has emerged as one of the leading future-oriented disciplines
worldwide. It is a key element of pharmaceutical production, biomaterials, etc., and contributes to a sustainable
production and environmental protection covering a wide spectrum of vital and indispensable specializations.
Biotechnology has applications in various areas, such as in health care (Medical Biotechnology), drug manufacturing
(Pharmaceutical and Nano Biotechnology), crop production and agriculture (Agricultural Biotechnology), and
enzymes and biofuel production (Industrial and Environmental Biotechnology). The School of Biotechnology also
gives students the opportunity to study and work in the fields of genetic engineering and stem cells. Our dear students,
you are the real wealth of the country, the scientists of tomorrow, and leaders of the future as well as the active enery
for our beloved Egypt. We invite you to explore our mission and programs and to learn more about our school and
community.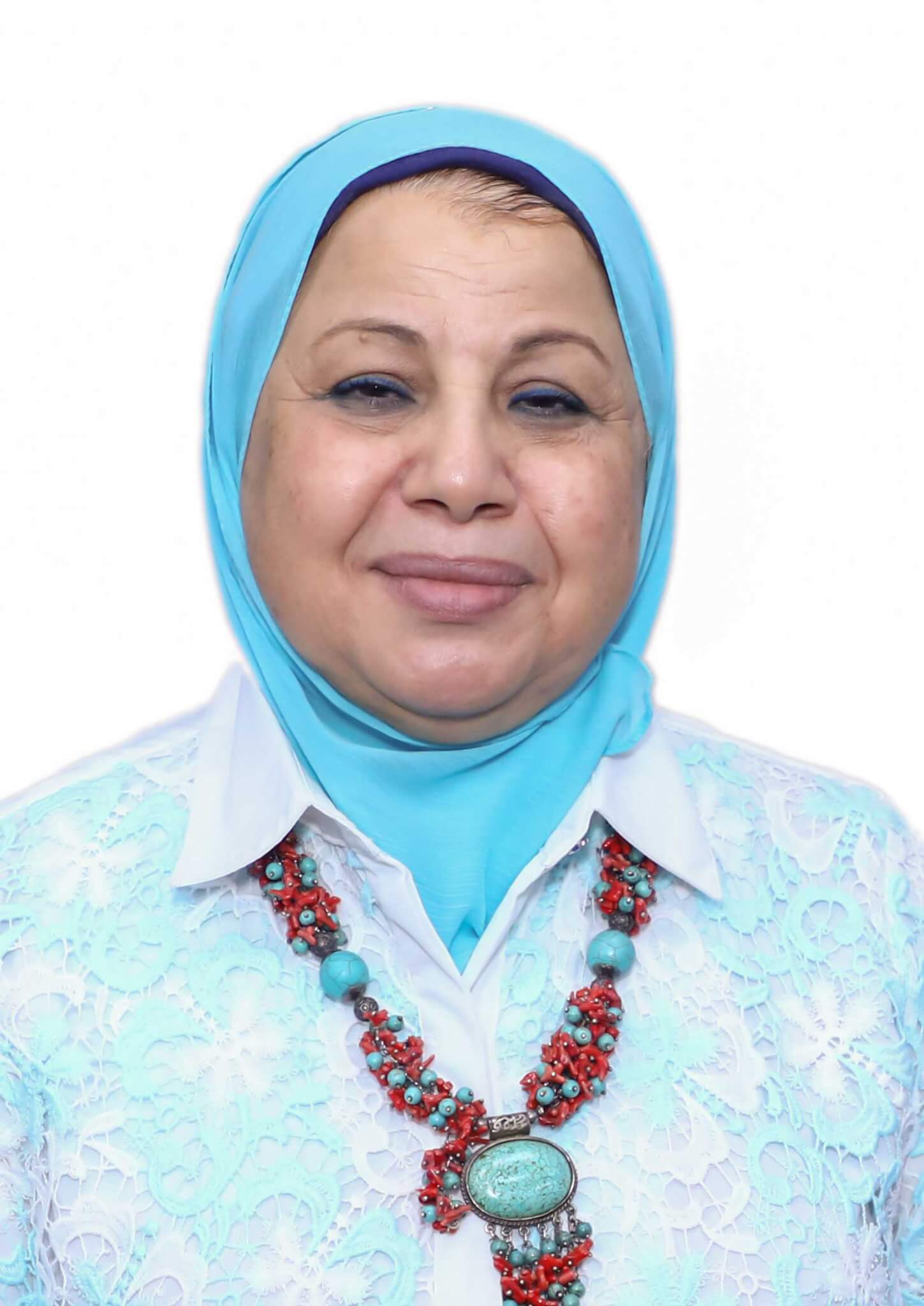 Professor Maisa Abdel Moneim
| | |
| --- | --- |
| | |
| | Vice Dean, Vice President for research – Head of Science Academy |
| | |
| Dr. Bahaa El-Deen A. Abdel Fattah | Head of Plant tissue Culture Unit |
School premises:
An IT lab with 20 PCs, 1 photocopier and 2 data Show with mini PCs.
The classrooms are well equipped with comfort seats, a whiteboard, a data show device, a display screen, a microphone, headphones, Wi-Fi, and central air conditioning.
The central library, based on Campus, includes a large number of updated books in different biotechnological fields and publications set out in a relaxing environment, conducive to studying. There are several computers connected with internet to apply different searches with access to e-libraries.  There are comfortable seating areas, group study areas, a silent study area and private study rooms.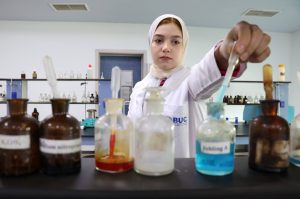 There are central halls and stands at the university that can be used when necessary, and they are all equipped for cultural, artistic and sports activities
The university offers a learning management system (LMS) for enhancing learning needs in all areas, assignment, examinations and student registration attendance.
The university offers health care facilities through well-equipped health care clinics (general clinics, dental care clinics and physiotherapy clinic). There is a diverse food court offering cold and hot snacks as a small area offering a variety of groceries and cold snacks. In addition, there is a copy center, a bank and a flower shop.
Biology (Molecular biology, Cell biology, Immunology, Cell cultures) Labs
Our labs enable our students to genetically modify and manipulate various biological sources varying from micro to macro-organisms  
Chemistry labs
Our labs prepare our students to use different chemical compounds and apply it to different industrial application.
Biophysics & Data Science Labs
Our labs learn our students to handle electric instruments and analyze data with a brief discussion.
Degree Title:
Bachelor's degree in Biotechnology
Program Hours:
The total credits (150 Hours)

Study plan:
The study plan is divided into the following:
1. Mandatory University requirements: all university students are to cover (2 credit hours).
2. Elective University requirements: all University students are obliged to cover, (5 credit hours).
3. Mandatory Faculty requirements: students are required to cover (140 credit hours).
4. Elective faculty requirements: students must select from among a list of elective courses 14 credit hours.
| | |
| --- | --- |
| Name | Faculty Members |
| Dr. Maysa Omara | Professor |
| Dr. Salah Salem | Lecturer |
| Dr. Mohamed Ali | Lecturer |
| | |
| --- | --- |
| Name | Faculty Members |
| Dr. Magdy Khalil | Assistant Professor |
| | |
| --- | --- |
| Name | Faculty Members |
| Dr. Reda Mansour | Assistant Professor |
| Dr. Ahmed Hassan | Assistant Professor |
| Dr. Enas Abd-El Raouf | Lecturer |
| | |
| --- | --- |
| Name | Faculty Members |
| Dr. Haitham Mohamed | Lecturer |
| Dr. Mohamed Salah | Lecturer |
Health care sector and Diagnostics

Research within research institutes, universities, or in the industry

Animal health and Vaccine industry

Agriculture

Food Technology

Pharmaceutical and Therapeutic industry

Forensic Science

Industrial and Environmental Sciences

Bioinformatics and Bioethics in industry regulation

Biosafety and Biosecurity

Education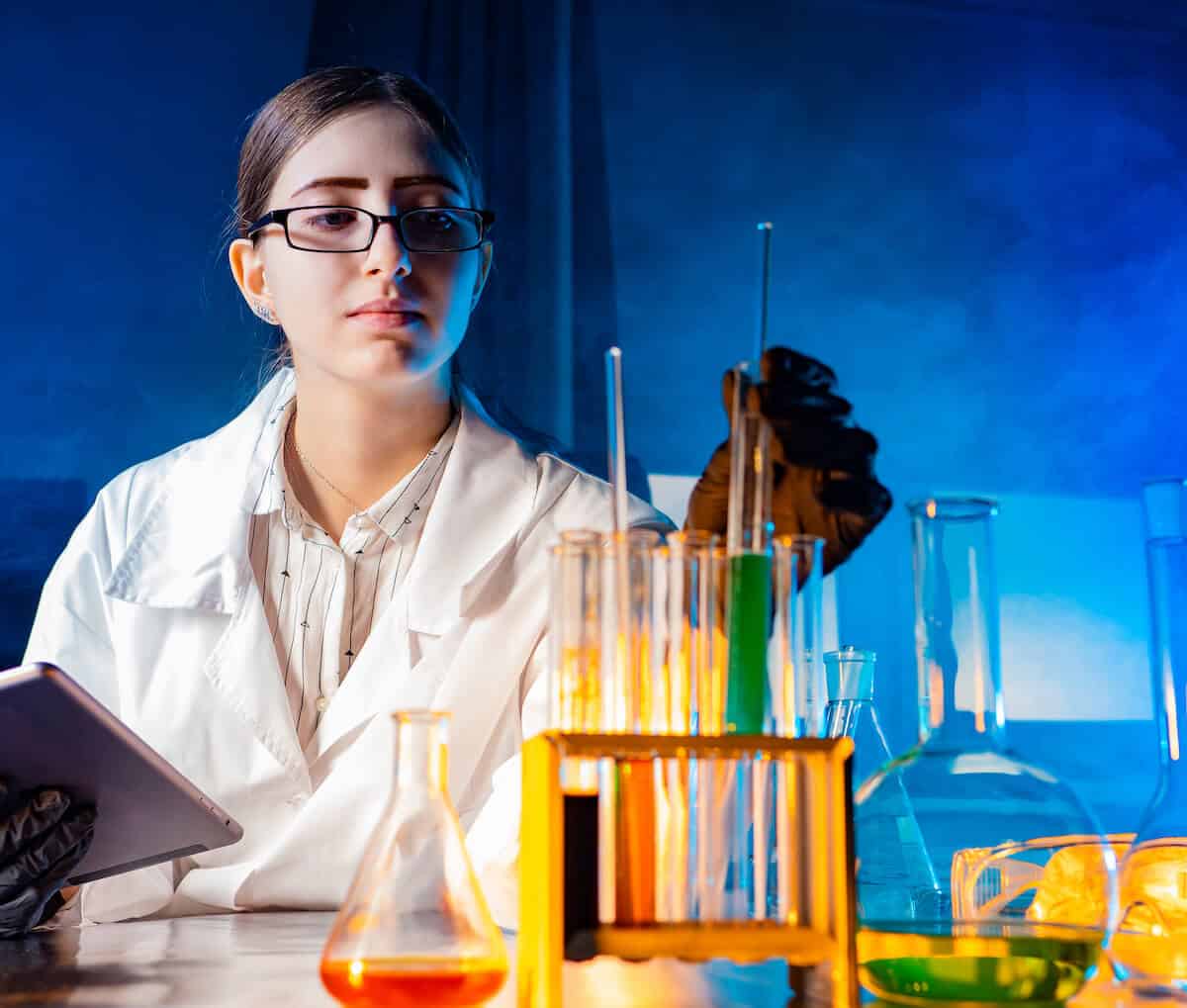 Click on the title below to view:
Curricular Concentration: Literature/Science/Science and Mathematics
Percentage: A minimum of 60%
Applicant score should add up to a minimum of 60% after conversion for all certificates.