School of Filmmaking and Performing Arts
Filmmaking and Performing Arts
Degree and Title:
Bachelor's degree in Filmmaking and Performing Arts
Study Hours/Academic Levels:
144 credit hours/4 academic levels
* Dean of the School of Filmmaking and Performing Arts, BADR University in Cairo
* Former Dean of the Cairo Conservatory, Academy of Arts
* Doctor of Philosophy, Ph.D., Musicology, Philipps University of Marburg an der Lahn, Germany
* Studied Bassoon at Hochschuele fuer Musik und darstellende Kuenste, Frankfurt am Main
* Graduate of the Cairo Conservatory, Academy of Arts
* Artistic Director and Founder of the Arab Youth Philharmonic Orchestra (AYPO) (since 2006)
* Vice President of the World Federation of Music Schools, Geneva (1998–2008)
* President of the Egyptian Youth Music Association (EYMA)
* Member of the Arts and Music Sector of the Supreme Council of Egyptian Universities, Ministry of Higher Education, since 1998
* Director of the Forum of the Music Institutes in the Arab World (2003–2010)
* Artistic Director of the Cairo Symphony Orchestra at the Cairo Opera House (1990–1992)
* Chairman and Founder of the International Chopin Piano Competition, ICPC Egypt (since 2010)
* He has earned the honor of military service in the Egyptian Armed Forces.
* Member of the committee for music, opera, and ballet of the Supreme Council for Culture, Egypt
* Editor of Afaq Magazine, wrote articles in many famous newspapers in Egypt, such as Al Ahram, Al Youm al Sabea, Al Thaqafa Al Gadida, Afaq, Al Finoun Al Shaabia,Al Fann Al Moaaser. In Arab countries: in Allgeria (Al Umma); in Kuwait: Magalat al Kuwait; in the Emirates: Magalat al Thaqafa.
* (Culture Magazine)
* Scientific research in Oboe-Fagott-Das Magazin fuer Doppelrohrblaeser, Wiesbaden, Germany
* Wrote and published six books about arts and culture.
* Founder and conductor of the Academy Wind Orchestra
* Founder and conductor of the Wind Orchestra of the Youth Ministry in Egypt
* Chairman and established the following festivals at the Academy of Arts:-
[Arab Composers Festival, Chamber Music Festival, and International Piano Festival]
* First bassoon player at the Cairo Conservatoire Orchestra and the Cairo Symphony Orchestra in Egypt
* First bassoon player at Oberursel Kammerorchester: Chor und Kammerorchester St. Bonifatius Heidelberg, Germany
* Member of the Committee for Granting the State Award for Excellence in the Arts 2023
* He has received several medals, shields, and certificates of appreciation, the most important of which are the Order of Merit from the President of the Republic of Poland, the Shield of the Hashemite Kingdom of Jordan from Queen Noor Al Hussein, Mansoura University and Assiut University, and the Academy of Arts.
He received a shield from the Egyptian Armed Forces' Regulatory and Administrative Authority.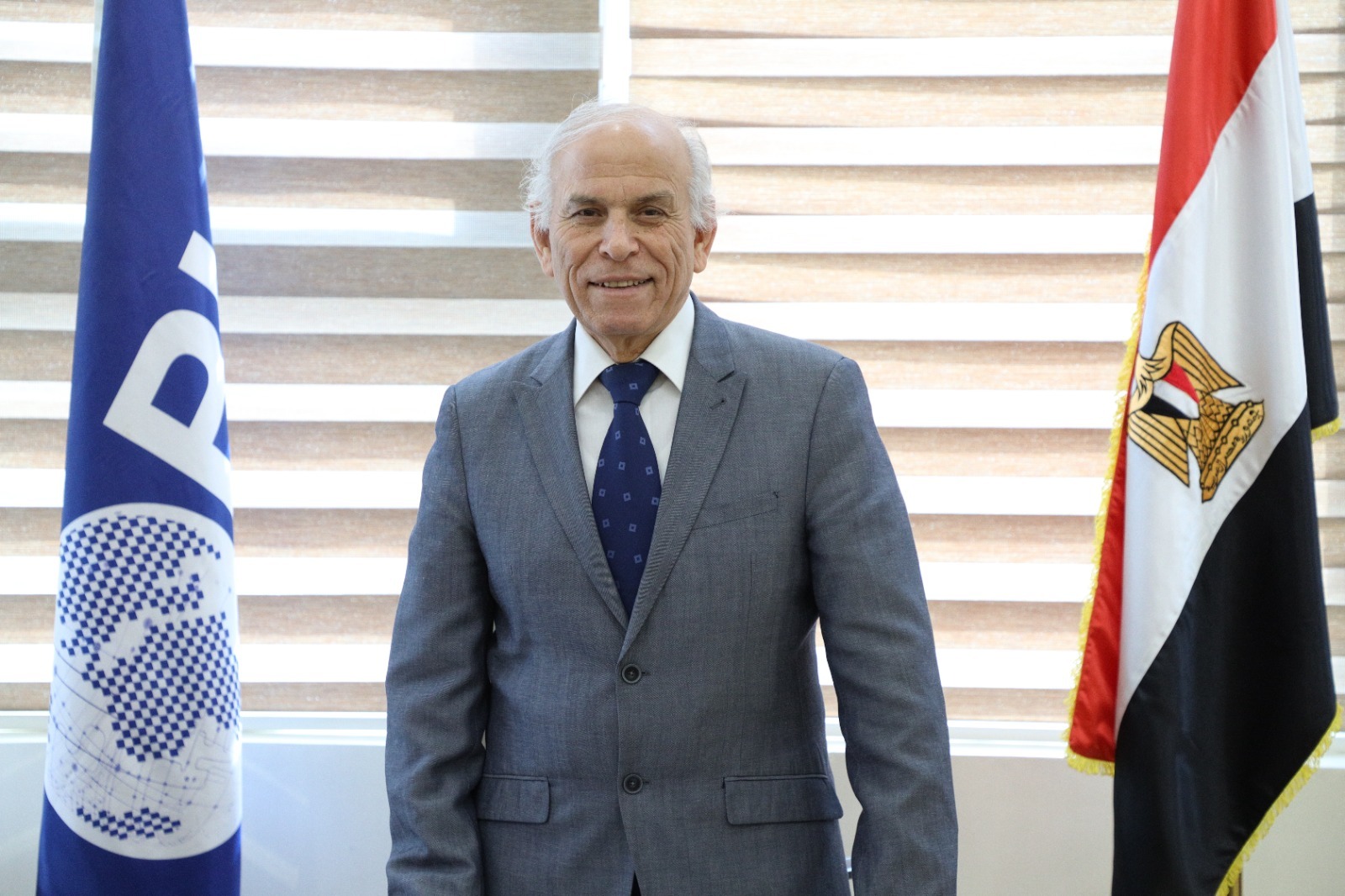 Prof. Dr. Ramy Binyamin Biskles
Prof. Ramy is the Vice Dean of the School of Filmmaking and Performing Arts at BUC, an Assistant Professor at the Academy of Arts, and a Professor of Scenography Set and Lighting Design.
He is the General manager of the Cairo International Festival for Experimental Theatre (CIFET) and the Technical Director and Lighting Designer for Cairo Show-a leading theatre production company in Egypt and the Arab region that presents shows such as King Lear 2019 & Aladdin 2020, both shows were highly appreciated by audience and critics. Moreover, he was responsible for designing the set and lighting for many shows produced by Cairo Opera House as well as public & private sectors' theatres.
Prof. Ramy holds a Ph.D. in modern techniques of stage lighting design from Vienna University, Austria-2011, a Diploma from the Academy of Arts in 2005, and a Bachelor of theatre arts from the Design Department at the Academy of Arts in 2000. Moreover, he received many technical trainings at European theatres & operas in Germany, Austria, Italy, France, Switzerland, Czech Republic, and Hungary.
He is a member of the theatre committee of the Egyptian Ministry of Culture. A Member of the jury of the Academy of Arts festivals, National Theatre festival, as well as many theatre competitions held by the Egyptian universities.
Prof. Ramy was granted The National Theatre Festival Award for best stage lighting.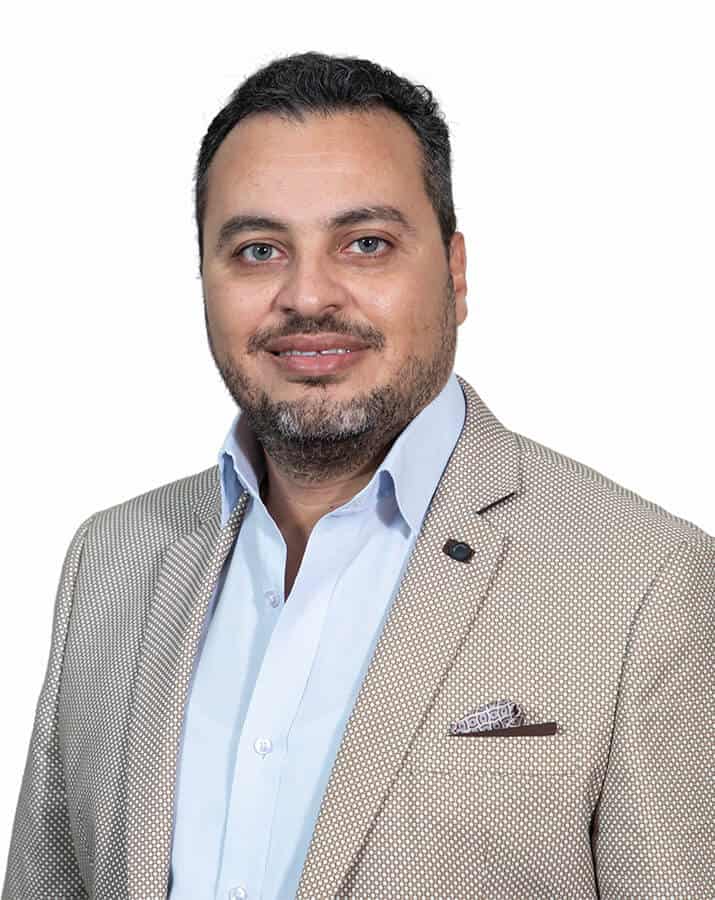 Filmmaking and Performing Arts School is pleased to have a full or partial partnership agreement and cooperation with the international art academies. Although we are a new usher university but we have a recognized name, we have been cooperated with two faculties: academy of fine arts in Rome and university of Torino.
In progress, we have many cooperation deals with too many artistic faculties and academies.
Our history begins in 10th of October 2018 we started with famous academic professors which gathering between academic and Creators labors.
The School of Filmmaking and Performing Arts welcomes all new students for the academic year 2023-2024 and congratulates all returning students on the start of the new academic year, wishing everyone success and excellence, God willing.
The College of Cinematic and Theatrical Sciences is an extraordinary institution that encompasses all aspects of performing arts specialties, including acting, cinema, theater, music, and ballet. It has a faculty of teachers who have extensive and deep experience in their specific and general specializations.
The university and the college always strive to provide the devices, equipment, laboratories, and machines necessary to complete the educational and research processes at the highest levels of technology. They are constantly in touch with all the latest developments in all fields related to their artistic specializations.
The college and the university are a unique model among private universities and academies in Egypt and the Arab world because they always keep pace with the times and all the latest technological means in the fields of cultural development and the study of the arts. The college always seeks to encourage and assist its students and graduates during their professional lives to maintain communication between them and their fellow graduates.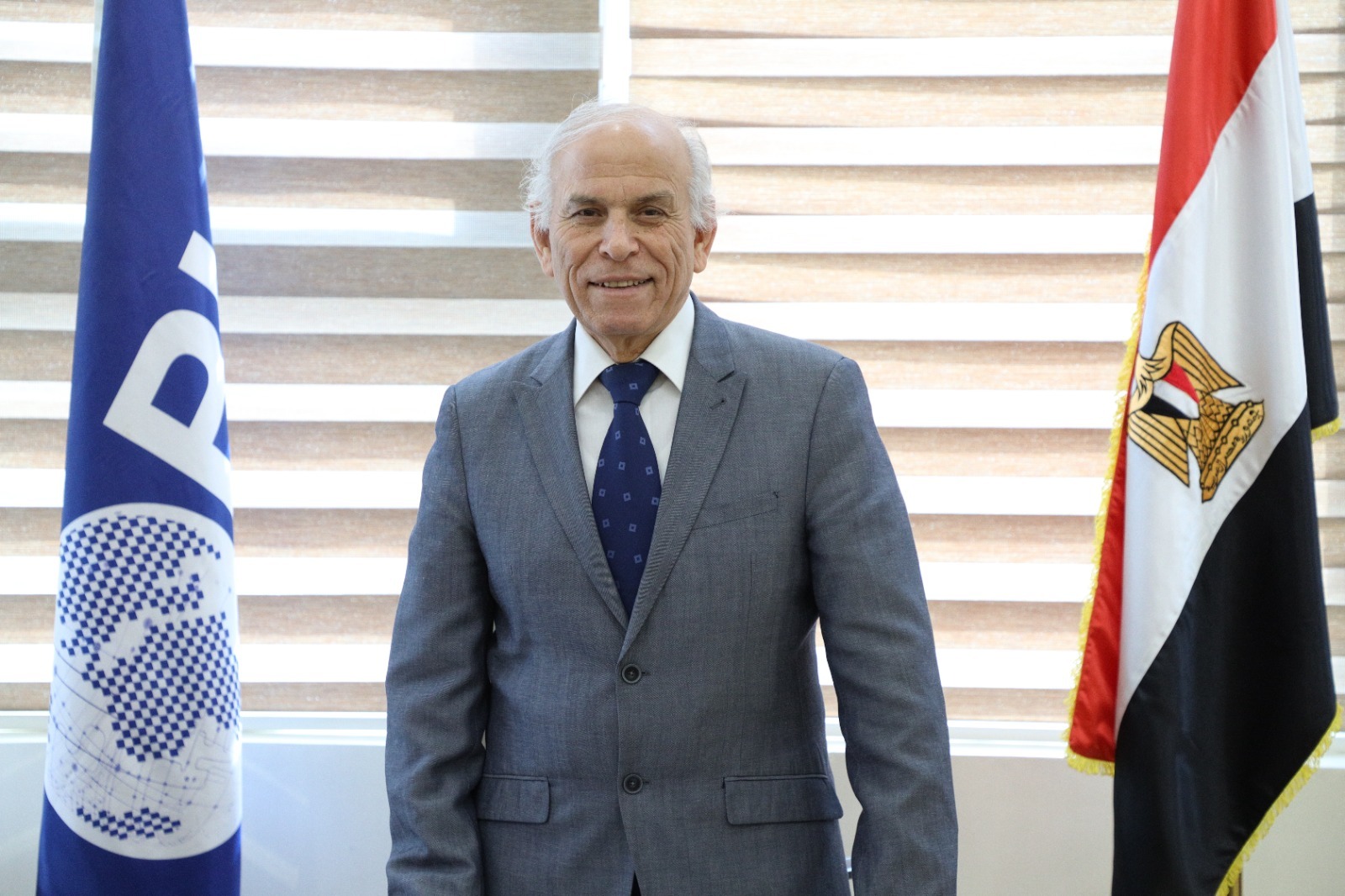 Dean of Filmmaking and Performing Arts
| | |
| --- | --- |
| Prof. Dr. Ayman Abdelhamed | |
| | |
| Assistant Prof. Dr. Khaled Bahgat | |
| | |
| | |
| | |
| | |
| | |
School premises:
The college includes many different classrooms of a special nature, which contains equipment for each field, which serves the educational process, including the following:
#
Hall Name
Quantity
Capacity
Department
1
Cinema Hall
2
2*20
All
2
Cinematography Studio (Plateau)
4
 
 
3
Engineering Drawing Hall
4
4*12
Scenes and costumes design sections
4
Costumes Design And Implementation Hall
2
2*5
costumes design
5
Stop Motion Lab
1
15
Cinema & Graphics Departments
6
Graphic Lab (2d)
1
10
Design, graphic, cinema
7
Graphic Lab (3d)
1
10
Design, graphic, cinema
8
Video Editing Lab
1
10
Design, graphic, cinema
9
Video Editing & Media Storage Hall
1
N/A
All
10
Individual Editing & Testing Lab
2
2*8
Design, graphic, cinema
11
Lecture Halls
3
2* (30 : 50)
All
12
Section Halls
2
2 * (30 : 50)
All
13
Theater hall with stage
2
"40 and 75  chair"
Acting
14
Circular Theatre for chamber music
1
12 : 20
Acting and Music
15

Ballet Hall

"Multi Using Training Halls"

2
2 * 15

ALL

"Dancing, acting and music"

16
Music Production Lab
1
20
Music
17
Online Lecture Recording Hall
1
1
All
18
Library Hall
1
20
All
19
It Room
1
3
All
20
Dressing And Makeup Room For Theater And Plateau
4
4
Dancing & Acting
21
Lockers Hall
2
2 * (100 : 180)
Dancing & Acting
22
Sound & Lighting Equipment Hall
2
2*2
All
The classrooms are well equipped with comfort seats, a whiteboard, a data show device, a display screen, a microphone, headphones, Wi-Fi, and central air conditioning.
The central library, based on Campus, includes a large number of Acting  Diction, Filmmaking, Directing, & Cinematography, Design & Costumes, Multimedia, Graphics , Game Design & VFX books and publications set out in a relaxing environment, conducive to studying. There are comfortable seating areas, group study areas, a silent study area and private study rooms.
There are central halls and stands at the university that can be used when necessary, and they are all equipped for cultural, artistic and sports activities
The university offers a learning management system (LMS) for enhancing learning needs in all areas, assignment, examinations and student registration attendance.
The university offers health care facilities through well-equipped health care clinics (general clinics, dental care clinics and physiotherapy clinic. There is a diverse food court offering cold and hot snacks as a small area offering a variety of groceries and cold snacks. In addition, there is a copy center, a bank and a flower shop
Program Hours:
The total credits (144 credit hours/4 academic level)

Study plan:
The study is based on the credit hours (CH) system. The study includes four levels.
Each level includes two semesters, each with a minimum duration of 14 weeks and a summer semester of not less than seven weeks.
The study begins with the exact specialization division from the first moment of the beginning of registration.
To obtain a bachelor's degree in one of these majors, at least 144 credit hours are required, provided that among them are the hours gained from courses that meet the requirements of the university, college, and scientific department, as well as practical training and technical projects that are determined by each division within each department.
Faculty Departments:
| | | |
| --- | --- | --- |
| # | Code | Department |
| 1 | ACT | Acting and Diction |
| 2 | CIN | Cinema |
| 3 | MED | Multimedia & Graphics |
| 4 | DES | Design |
| 5 | MAP | Media and advertising production |
| 6 | PER | Performing arts |
| 7 | MUS | Music |
Specialized Departments & Sections:
| | | |
| --- | --- | --- |
| # | Department | Section |
| 1 | Acting and Diction | Acting – Radio & Television |
| 2 | Cinema | Dramatic writing – Cinema direction – Film Editing – Cinematography |
| 3 | Multimedia & Graphics | Animation & Graphics – Visual Effects |
| 4 | Design | Scenes Design – Costumes Design |
| 5 | Media and advertising production | Media, Production & Advertising |
| 6 | Performing arts | Performing Arts |
| 7 | Music | Instruments – Singing – Composing and Leading |
Acting and Directing Department
Cinematic and Theater Actor
Film and Theater Director
TV Broadcaster
Radio Broadcaster
Cinema and Movie Making Department
Film and TV Director
Cinematographer and Television Photographer
Editor
Sound Engineer
Lighting Engineer
Scriptwriter
Television Production and Advertising Department
Design Department
Stage Set Designer
Film and TV Set Designer
Interior Designer
Fashion Designer
Dramatic Costumes Designer
Multimedia and Graphics
Visual Effects Designer
Multimedia and Internet Designer
Animation and Graphic Designer
Ballet and Dancing
Choreographer
Ballet Trainer
Ballet Dancer
Music
Curricular Concentration: Literature/Science/Science and Mathematics
Percentage: A minimum of 55%
Applicant score should add up to a minimum of 55% after conversion for all certificates.