At BUC we feel obliged to provide our community with the best free dental services they deserve.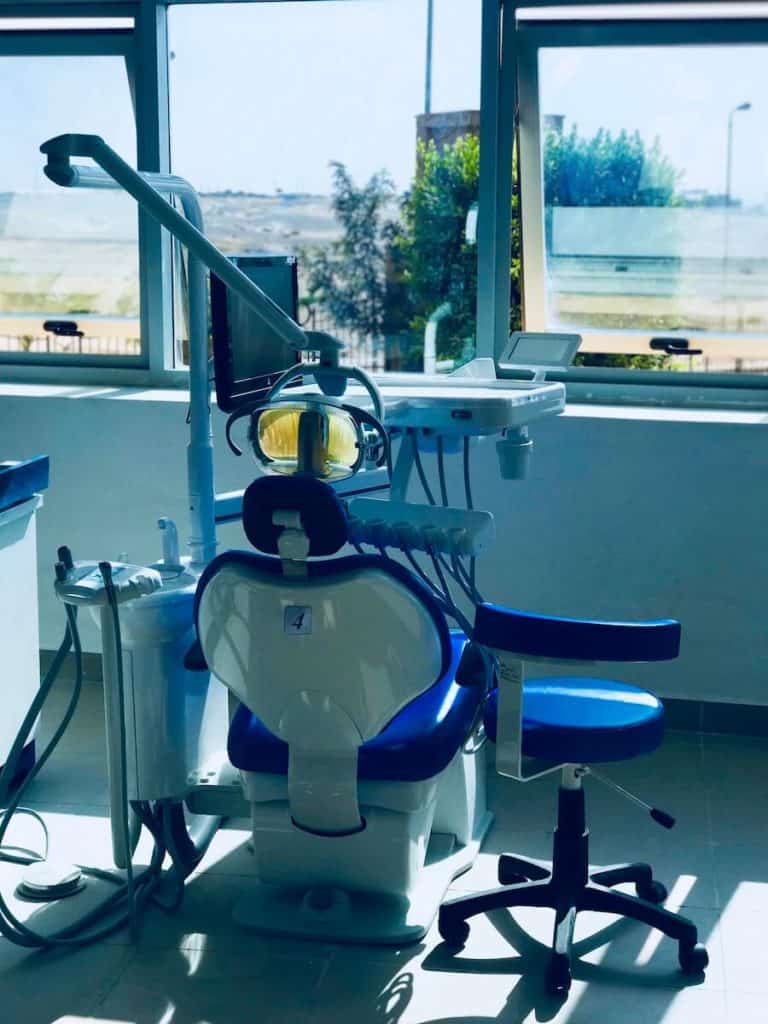 We have 3 huge, modern, and state of the art outpatient clinics divided on 3 floors, serving eight different dental specialties. We are proud to own the ability to serve up to 180 patients per clinic per day.
Each clinic is equipped with 60 Dental units divided into two specialties, 30 units for each specialty. Those 30 units are divided into 25 units for clinical training for fourth and fifth-year students, as well as 5 dental units for the internship training of each specialty.
BUC owns the most recent technology in imaging. There are 2 rooms with periapical radiography available in each clinic.
An Infection Control Unit is responsible for applying the measures and disciplines of infection control for dental units, the medical and para-medical personnel attending the clinics during the day.
A central sterilization unit is available and equipped with 10 autoclaves, which are used to sterilize all instruments and tools used at all clinics throughout the day, through at least 3 sterilization cycles per day.
In total: BUC' Dental Clinics can open its doors to 540 patients per day.
Who do we serve: students, staff, and the public.
Location: BUC University Gate 7
Working Hours: 9:00 AM – 3:00 PM
Contact Number: 19592    Extension: 1433
Serves two purposes:
A diagnostic clinic where the diagnosis of all patients attending the clinics take place. Next step, they are distributed to different specialties according to treatment needed.
Treatment for patients that require Periodontology, Oral Surgery, and Pediatric Dentistry.
Serves patients that require removable and fixed prosthodontics specialties.
Serves patients that require operative dentistry and endodontics specialties.
There are (3) VIP Clinics that serve BUC students, staff, and the public. They offer orthodontic treatment and dental implants.