Humanities and Social Sciences
Degree and Title:
Bachelor's degree in Sociology and Anthropology
Bachelor's degree in Psychology
Bachelor's degree in Geography
Bachelor's degree in Archaeology
Bachelor's degree in Informatics of Libraries and Archives
Bachelor's degree in Philosophy
Bachelor's degree in Media
Bachelor's degree in Islamic Studies
Study Hours/Academic Levels:
144 credit hours/4 academic levels
The School of Humanities and Social Sciences at BUC aims at qualifying distinguished and competitive cadres in the labor market in the field of humanities and social sciences, as well as providing a distinguished academic educational environment in the field by building an educational environment that encourages scientific and critical thinking and continuous self-learning, supports scientific and social research, and operates in positive communication with the community.
Academic Majors and Departments
Sociology and Anthropology
Psychology
Geography
Archaeology
Informatics of Libraries and Archives
Philosophy
Media
Islamic Studies
Prof. Zayed is a Professor of Sociology and ex-dean of the Faculty of Arts, Cairo University. He graduated from Cairo University and completed part of his Ph.D. studies at the University of East Anglia, England. Apart from Cairo University, he taught Sociology at different Arab universities in Qatar, UAE, Sudan, and worked as a research fellow at Benfield University, Germany. He attended and organized conferences in Egypt and all Arab countries as well as Europe, Asia, Africa, and Latin America.
He authored different works including books, conference articles, journal articles, and translated books. He also publishes opinion articles every two weeks in Al- Ahram journal.
Apart from his deanship, he occupied different administrative and chair positions including cultural consular at Ryad, Saudi Arabia, Head of the Department of Sociology. at Arab Studies Institute, (AlECSO), Head of the Council of Social Science (Academy of Science), Chair of Sociology and Anthropology Committee (at the Supreme Council of Culture), and Chair of the social science committee, (National committee of UNESCO). He also worked on different assignments in the Ministry of Higher Education and Supreme Council of Universities. He is now a member of the Egyptian Senate.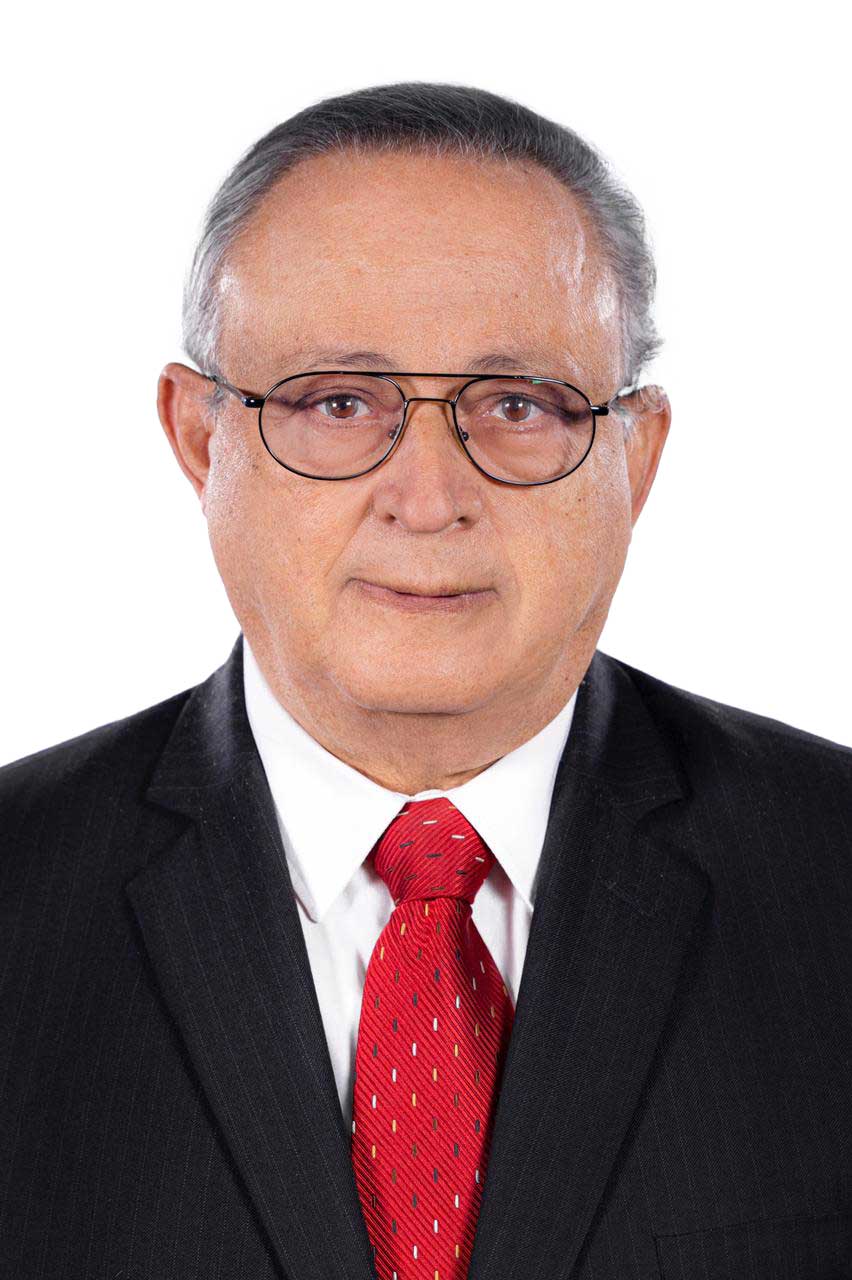 It is my pleasure to welcome you all to the School of Humanities and Social Sciences, at BUC.
The school's vision stresses achieving excellence and good practice in teaching human and social sciences. It also relates academic knowledge with practical skills. Our graduates are expected to be distinguished practitioners in different fields including social and psychological research, GIS, regional planning, mass communication, archology, informatics of libraries and archives, and Islamic studies.
We believe that social science constitutes an important component in the process of development and nation-building. Therefore, our graduates are going to be pioneers in this process.
I wish you a fruitful and successful learning experience and a happy university life.
Dean of Humanities and Social Sciences
During the school's bylaw creation, we were mindful of the developments in contemporary scientific branches in various disciplines and the changes in the labor market.
The school majors' open doors for various job opportunities as follows:
Scientific Research in the Field of Social Sciences
Psychological and Social Counseling
The Medical Field
The Criminal Justice Field
Use of Geographic Information Systems
Maps and Cadastral Systems
Restoration and Management of Antiquities and Archaeological Tourism Guidance
Modern Media Systems
Digital Governance and Library Management
Islamic Studies